Assalamualaikum w.b.t and Good Day,


Dear All,
Counselling, Career and Alumni (CCA) Unit with a great pleasure is inviting you to the programme with details as follows: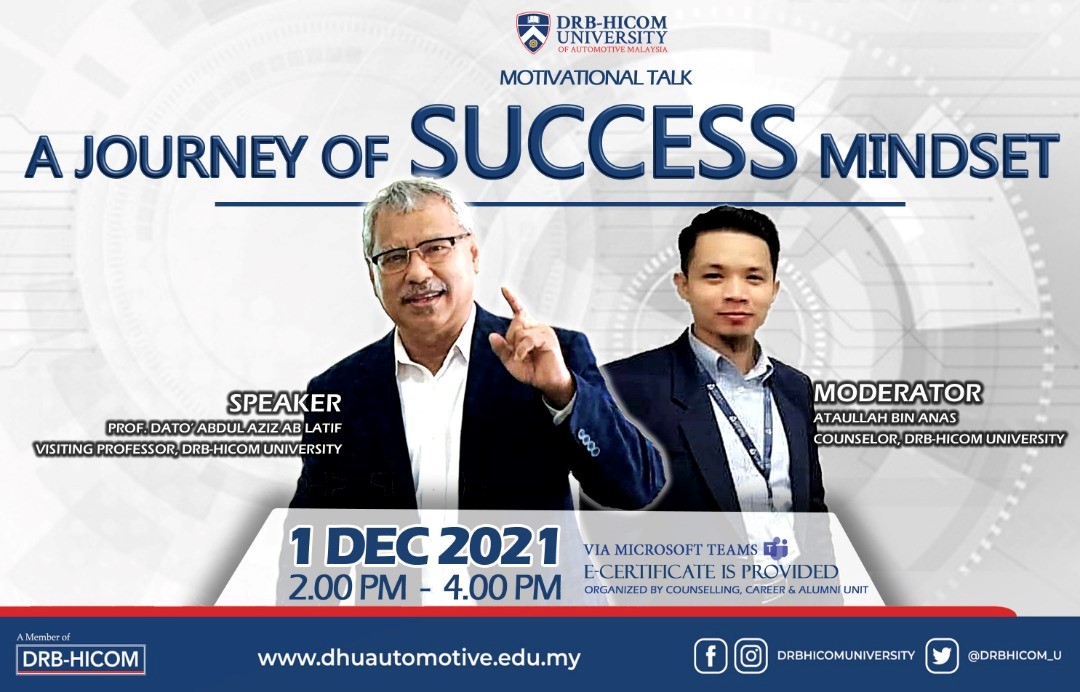 Program : Motivational Talk - A JOURNEY OF SUCCESS MINDSET

Date : 1 December 2021 (Wednesday)
Time : 2.00 pm – 4.00 pm
Platform : Microsoft Teams - https://bit.ly/3zwUXfm
Speaker :
PROF. DATO' ABDUL AZIZ AB LATIF
Visiting Professor, DRB-HICOM UNIVERSITY

Link for registration will be provided during the programme.

Look forward to your participation. See you there!
"UNIVERSITY BY INDUSTRY FOR INDUSTRY"
Counselling, Career and Alumni Unit,
Student Affairs Centre