Assalamualaiukm w.b.t and Good Day.
Dear All,
Guidance and Counseling Centre (GCC) with a great pleasure is inviting you to the programme with details as follows: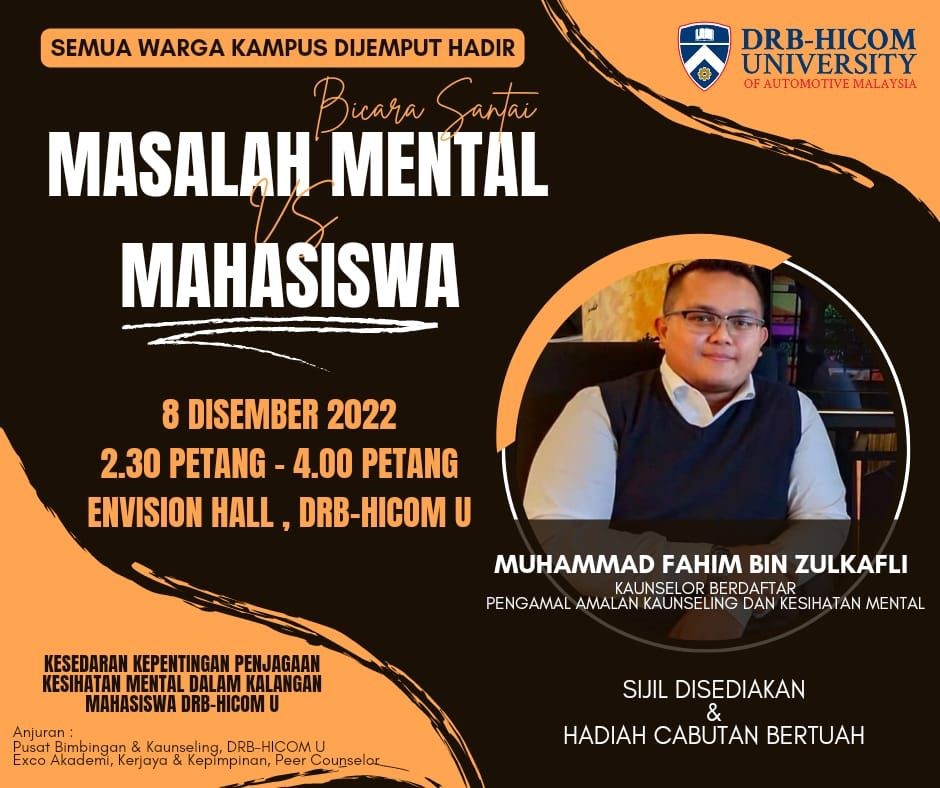 Programme : "MASALAH MENTAL VS MAHASISWA"

Date : 8 DISEMBER 2022 (Thursday)
Time : 02.30 - 4.00 PM
Venue : Envision Hall, SAC Building
Speaker :
MR. MUHAMMAD FAHIM BIN ZULKAFLI
Registered Counsellor
Widad University College
E-Certificate for attendees !

Link for registration will be provided during the programme.

Look forward to your participation. See you there!